4500 L, 15-28 m boom set
The brand new Towed Crop Sprayer from SAMI.
A tank of 4500 liters, a secondary clean water tank of 650 liters, a boom length of 15 to 28 m wide.
It has been designed in 2015-2016, in Reikälevy factory. The focus has been to propose a new SAMI Sprayer for Finland and Europe, equipped with the last technologies, allying quality, reliability and best production costs.
This sprayer is under the test phase in Finland, presented in Agritechnica (Hannover) in November 2015. Its commercialization will start effectively in Autumn 2016! Launch in KoneAgria, from October 6th to 8th 2016!
We have so few information online at the moment, as we are still working on its development and improvement. If you want to know more, the best way is to contact us by email or telephone.
We are looking for Dealers in Europe!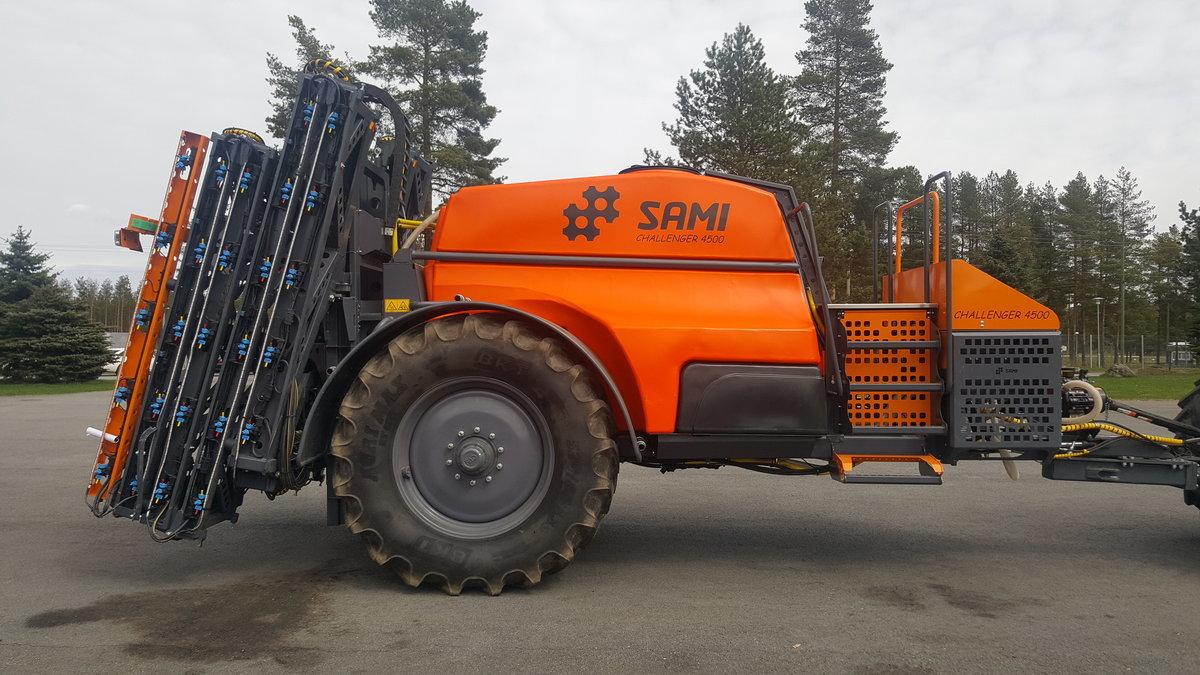 Technical specifications:
Tank
4500 L
8 mixing nozzles
3 cleaning nozzles
Double pump 138 L/min for mixing and 193 L/min for spraying
Boom
Hydrauliccally operated
From 15 to 28 m
Maintenance-free ball joints
Spraying height 500 – 2200 mm
Spring elevator
Arag's single (1), threehold (3), or fivehold (5) nozzle holder
Arag's Delta 80 GPS controller
Amount of nozzles required
Boom width Amount of nozzles
15 m 30
16 m 32
20 m 40
21 m 42
24 m 48
28 m 56