SAMI drum grader
Grading has never been so easy! Adjustable SAMI drum grader meets the requirements of various needs, and the result is reliable and of excellent quality. SAMI is convenient for grading seed grain, malting barley, pea, turnip rape, and other small seed. Grading capacity is as much as 3000 kg per hour.
The robust frame and the cover lightened with gas strings, and equipped with safety coupling, guarantee that working with the SAMI drum grader is safe. The grader comes with ready-made electrifications, and it is immediately ready to use.
We have at disposal a great selection of sieve screens for every grading situation. Those sieves can be removed and replaced easily into the Drum Grader. They can be stored standing, minimizing the storage space.
Ask us an advice, we will present you a grading solution for every sort of grain.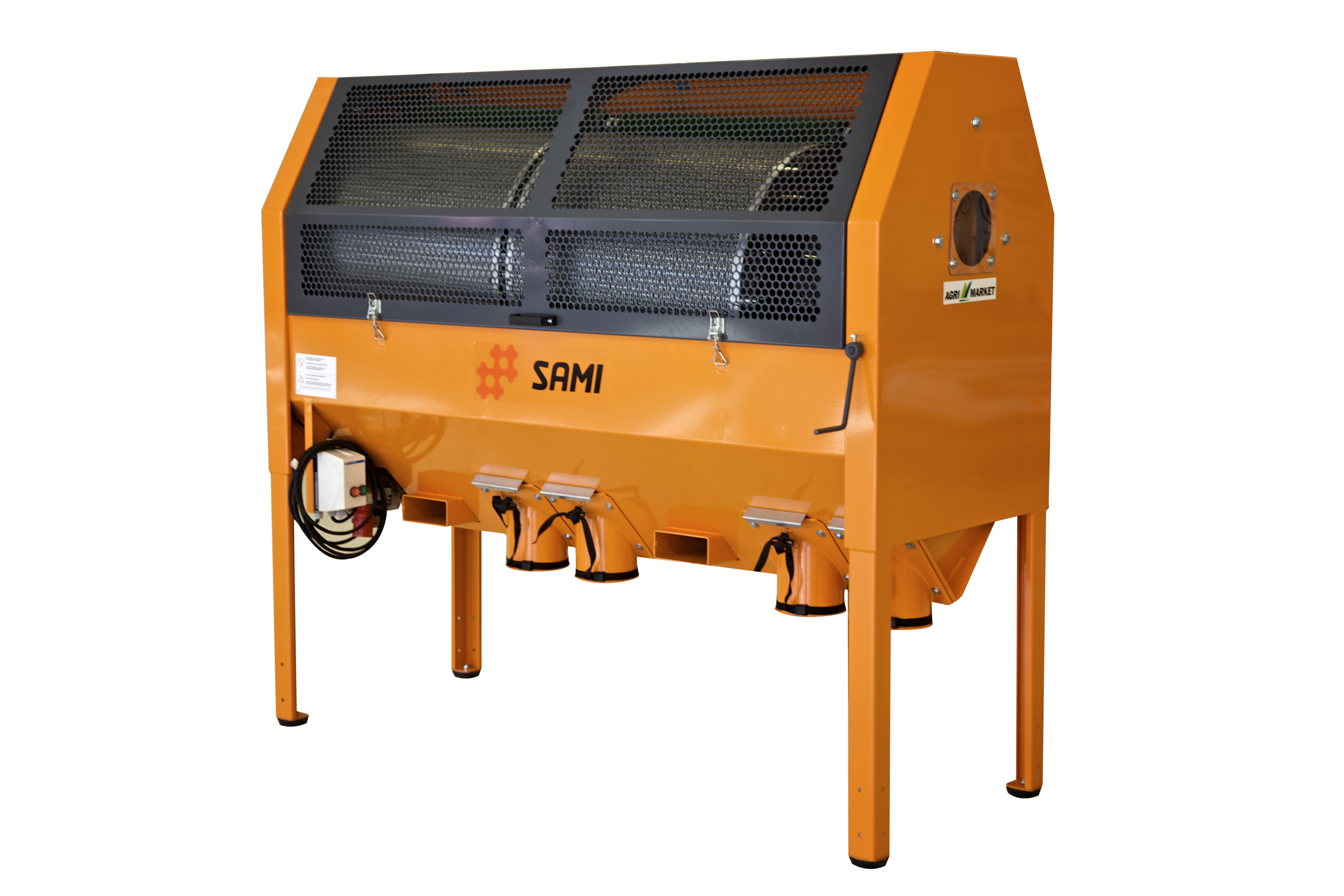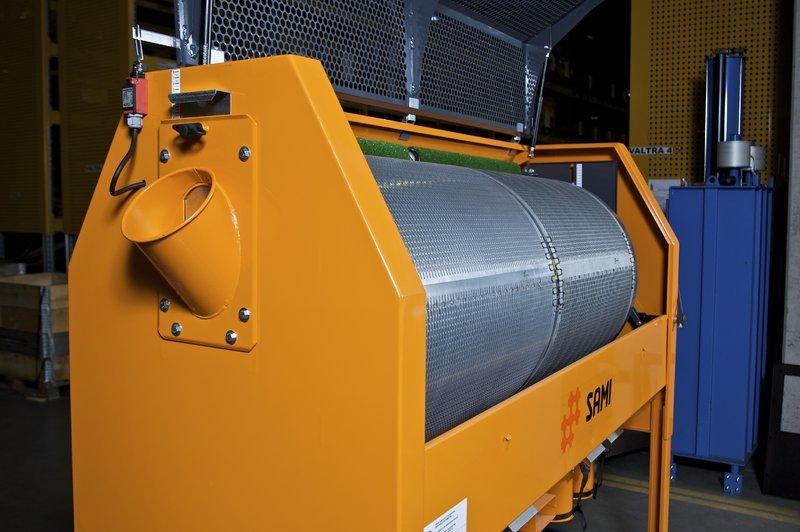 Technical data
Performance
separating straw + grading in two classes 1000 – 3000 kg/h
separating straw + grading in three classes 500 – 1500 kg/h
Measures and weight
| | |
| --- | --- |
| discharging height | 480 – 800 mm |
| length | 1 960 mm |
| width | 785 mm |
| height | 1 780 mm |
| weight | 150 kg |
Standard equipment:
pipeline fittings 4 pcs
mixers 4 pcs
electric motor 0.18kW (16 A plug)
motor starter
rubber pads
Standard sieves:
Preliminary sieve, round apertures 12mm
Front secondary sieve 2.50 x 20mm
Back secondary sieve 3.75 x 20mm